Press Release
CocoPPa Keyboard"an iPhone Keyboard Customization and input auxiliary app" has launched in English speaking countries. The 3rd Sister app of"CocoPPa", the home screen customization community app with 27 million downloads throughout the World.
UNITED, Inc. (Headquarters: Shibuya-ku, Tokyo; Chairperson and CEO: Tomonori Hayakawa; TSE Code: 2497) announced the release of "CocoPPa Keyboard" an iPhone keyboard customization and character input application, exclusively to English-speaking countries with the support for iOS 8 and after. It is the 3rd sister app of "CocoPPa" a smartphone home screen customization community app that it provides.
"CocoPPa Keyboard" is an application that allows users to customize the designs of iPhone keyboards with the preference.
The user can customize the color, font and background of the keyboard. It also include the features of input auxiliary,such as a word prediction from the input history and a spell error correction.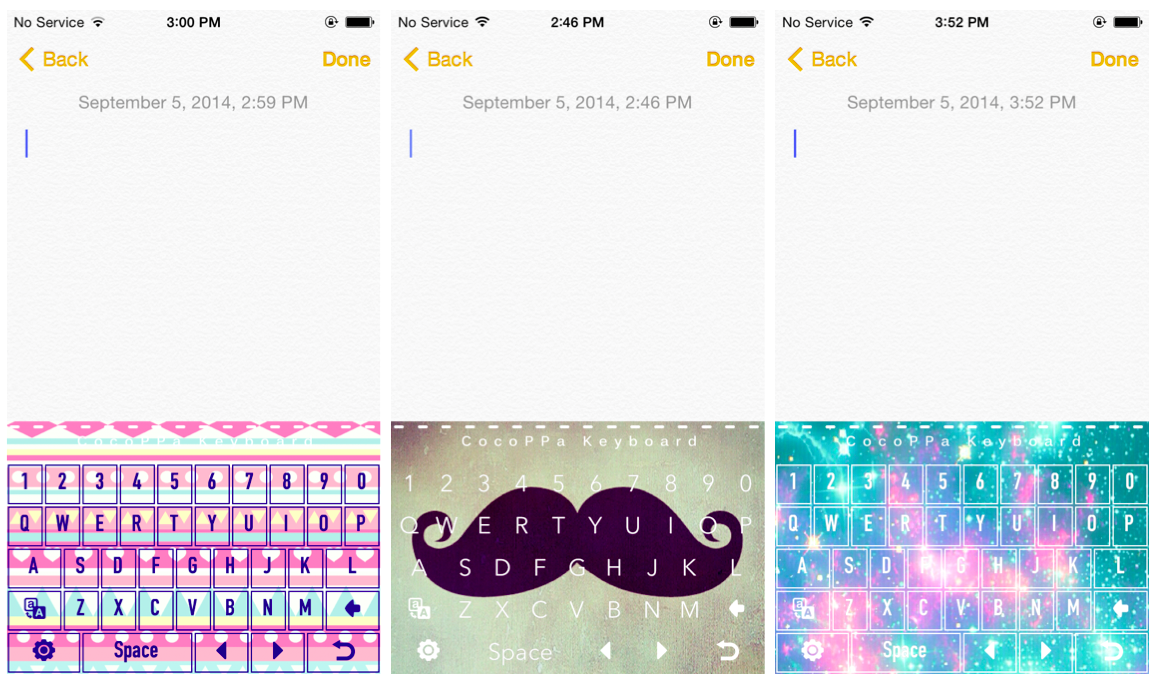 In "CocoPPa Keyboard", users can choose the original materials from the app or from their own Camera Roll.
Furthermore for the users who installed "CocoPPa", "CocoPPa Keyboard" enable users to customize the keyboard background from the materials in CocoPPa with more than 18 thousand registration (as of Sep 14).
With "CocoPPa Keyboard" the team commits to enrich the user experience of the "CocoPPa" and related services.
UNITED, Inc. keep developing the smartphone customization market in global.
■ Details of "CocoPPa Keyboard" Functions
・Supported Operating Systems: iOS 8 and higher
・Category: Utility Lifestyle
・Price: Free
・Launch Date: October 2, 2014
・App Store URL:
https://itunes.apple.com/us/app/customized-skin+emoji-cocoppa/id917538909?mt=8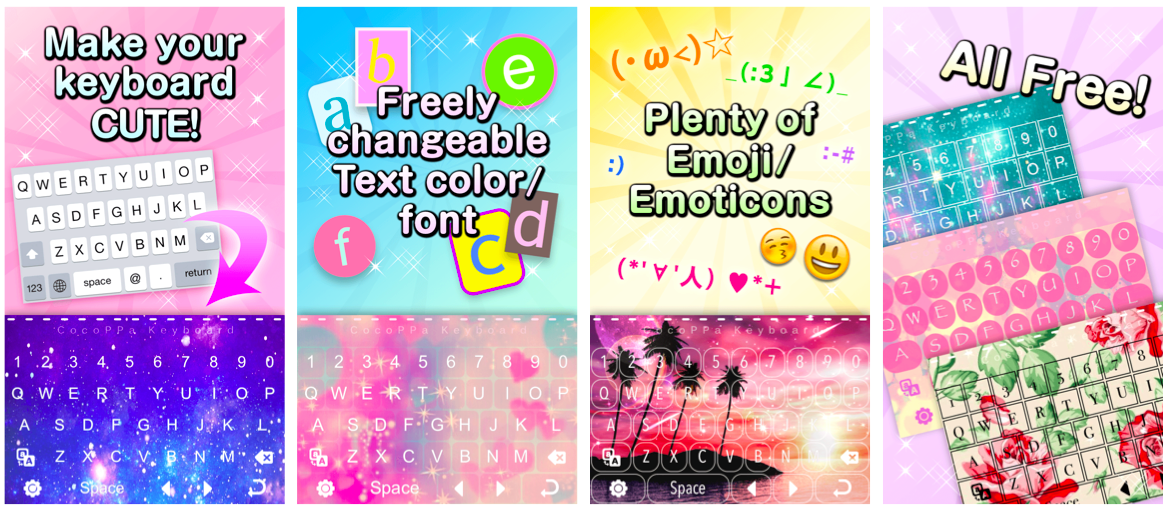 ■ What is "CocoPPa"?
"CocoPPa" is an app that allows smartphone users to freely customize their smartphone home screens using the icons and wallpapers available on the service. Anyone can become a creator, posting illustrations as icons and wallpapers, and vibrant communication that transcends national borders takes place between users through message boards for each type of posted material. The total number of downloads exceeded 27 million in July of 2014, approximately 24 months after release.
■ Company Overview
UNITED, Inc.
Headquarters: Alive Mitake, 1-2-5 Shibuya, Shibuya-ku, Tokyo 150-0002
Established: February 20, 1998
Representative: Chairperson and CEO, Tomonori Hayakawa
Capitalization: 2,696,000,000 yen *As of the end of March 2014
URL: https://united.jp